We live and breathe in this modern city with its beating, multicultural heart but how many of us have beautiful photos that say so?
Time and time again at farewells I am struck by how much people have loved their time here – and regret not having some really special photos to remember it by.
Captured by Wanderloud's Kiran 
Sure, we've all got our phone-snaps of the kids at the pool, selfies with friends, or the hundreds of shots taken when we have visitors. Don't get me wrong – I love these, too. They tell a story, document, and are there to share easily and fast on social media. They keep us connected in this busy, digital world.
I'm talking about photos you know are different – the ones that go in a frame on the wall, or end up your cover photo on Facebook.
They take a bit more time and effort to get, and that's where we often drop the ball. But when you think about it, it's nothing compared with the countless memories you've made here. If you can set aside a couple of hours on a weekend morning, or in the early evening (when the light is magical) you'll be rewarded with some truly beautiful photographs you'll cherish for years to come.
Here are 5 ideas to make it happen:
1. Have fun with the kids
There's nothing worse than telling your children to "smile" and getting that ridiculous, cheesy grin from the little ones, or nothing but goofy poses by your teenager. Choose a location that is iconic to KL – and take along some props or activities they love. If your little one has a favourite toy, get it in the picture! They'll giggle away holding bunny up in front of the twin towers.
Bubbles are good, too (there are usually bubble-blowers touting their wares at sights such as the Batu Caves). Getting this shot depends on your level of expertise with a camera!
Captured by Wanderloud's Ben
Captured by Wanderloud's Ben
2. Go out for street food
Who doesn't love to makan? We are so lucky to have a multitude of hawker stalls under a leafy canopy of banyan trees offering some of the best street-food in South East Asia. They jostle for position against mogul-style domes and skyscrapers and scream 'KL'.
Head out for a stroll around Central Market and Petaling Street – you'll find countless angles for fun, candid photos in a setting that has Kuala Lumpur written all over it.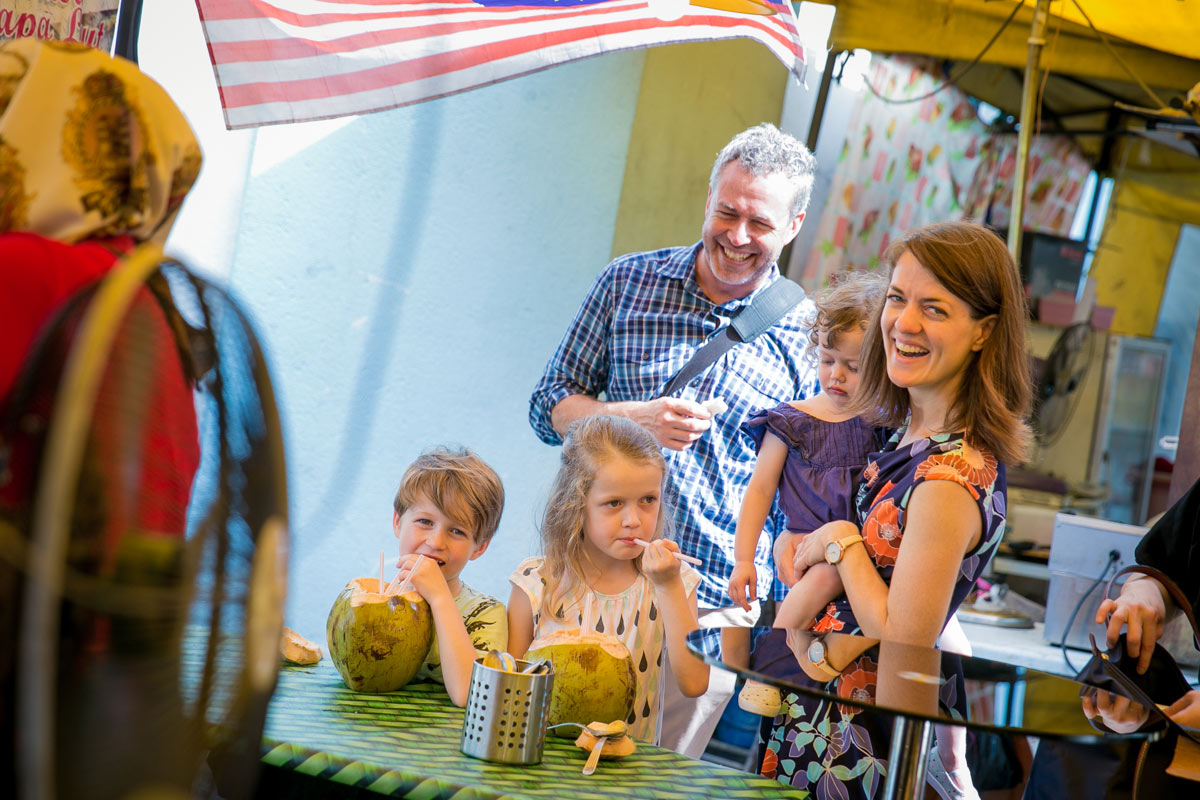 Captured by Wanderloud's Kiran 
3. Head to KLCC after school/work
The twin towers are synonymous with Kuala Lumpur, and the jungle-green of KLCC with soft light filtering through it is a photographer's dream.
This one is an easy add-on to your day. You can have some fun playing around in the park, and grab something to eat in Suria afterwards.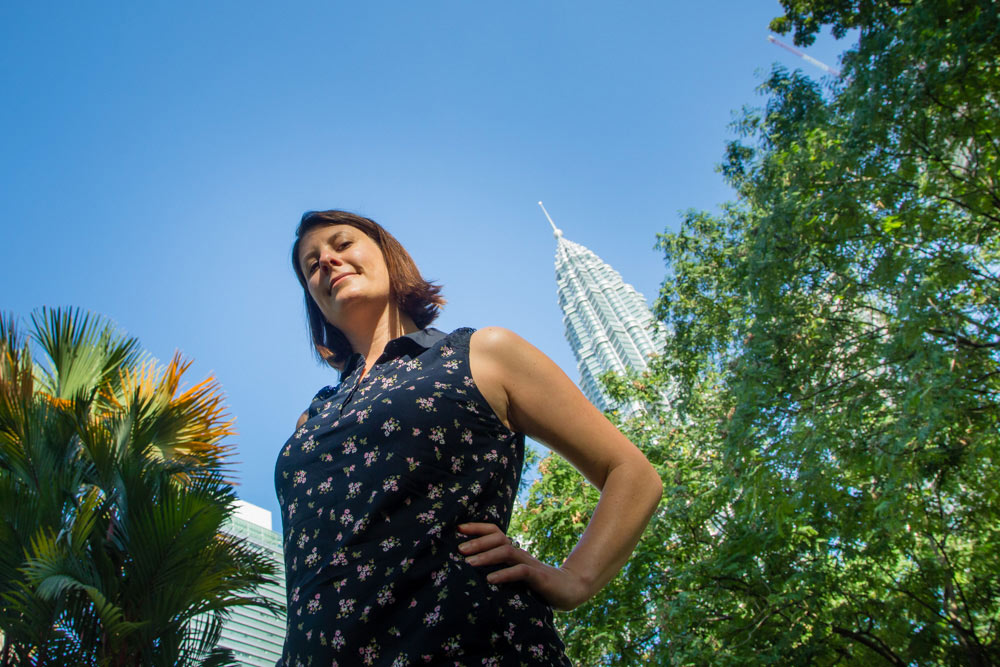 Captured by Wanderloud's Ben
Captured by Wanderloud's Ben
Captured by Wanderloud's Gerry
4. An early morning trip to the park

Take a breakfast picnic and make a morning of it. Lake Titiwangsa has incredible skyline views of KL and in the early-morning they make a stunning, back-lit scene.
Editor's note: The park is undergoing renovations and may be currently closed so please check before heading out. An alternative is Lake Gardens (Botanical Gardens) where you can also get glimpses of the skyline and beautiful, green scenes to match.
You'd ideally have a tripod to let as much light as possible in to the photos. Of course phone-shots are okay, too. They're just not as good at playing all the different colours and light off against each other in a sweeping cityscape.
Captured by Wanderloud's Ben
5. A "proper" photo shoot
This is a trend on the up – trusted, local (professional) photographers in a global network. They shoot holiday-makers celebrating milestone birthdays, honeymoons, anniversaries, family reunions, farewell to a place that was home, or just a really special trip.
No one gets left out, and the photos are excellent. Your time here deserves beautiful photos you will cherish for years to come!
These ideas are from Wanderloud, a friendly start-up run by an expat husband and wife team who totally get it (they're based in KL) – and have three photographers based here offering on-site shoots. They can use a mixture of these ideas in your shoot, or take your lead. It's actually a lot of fun (and perfect as a leaving gift, too)!
***
This is a sponsored post.